PRIVATE PRACTICE
SPECIALIZED IN PROCTOLOGY
DOCTOR SUGASI
GET AN ONLINE APPOINTMENT
Private practice specialized in Proctology
combining comfort and privacy
Proctology is the study of diseases relating to the anus, rectum and pelvic floor.
This field requires human qualities such as kindness, listening and a confidence-building approach.
As a female doctor, Dr. Sugasi is committed to treating patients as human beings with kindness and attention, instead of as numbers on a chart. Moreover, she believes in giving patients dedicated, specialized, and compassionate care.
In order to provide individuals with the best medical care available today, Dr. Sugasi uses state-of-the-art tools and technology in all of her medical procedures. She offers minimally invasive techniques such as Laser to treat hemorrhoids, pilonidal cysts and anal fistula in addition to providing exceptional treatments for anal fissures, anal warts and other proctological diseases.
Proctology touches on what is deeply personal, this is the reason that in Dr. Sugasi's private practice you will find:
A warm and intimate practice setting
A confidence-building approach
Particular attention to preserved dignity
Advanced skills to offer maximized comfort
And State-of-the-art tools and technology
*****
The practice opened in 2017 and has treated thousand of patients.
After obtaining the FMH (Foederatio Medicorum Helveticorum) title of Specialist in Surgery in 2012, Dr. Sugasi decided to specialize in Proctology.
Dr. Sugasi developed experience during her working with the leading practitioners in Switzerland, such as Prof. B. Roche, an internationally recognized specialist and former head of Proctology Unit at the University Hospitals of Geneva (HUG), as well as Dr. G. Zufferey, his assistant at the faculty.
Dr. Sugasi has completed her specialization in proctology in perineal ultrasound, endoanal and endorectal ultrasound. As well as in high-resolution Anuscopy for the detection of pre-cancerous anal lesions in the United States with the International Anal Neoplasia Society.
Dr. Sugasi follows the latest advances in her field by taking part in specific proctology training courses, International Colo-proctology Congresses, as well as multidisciplinary oncology meetings concerning colorectal and anal tumours.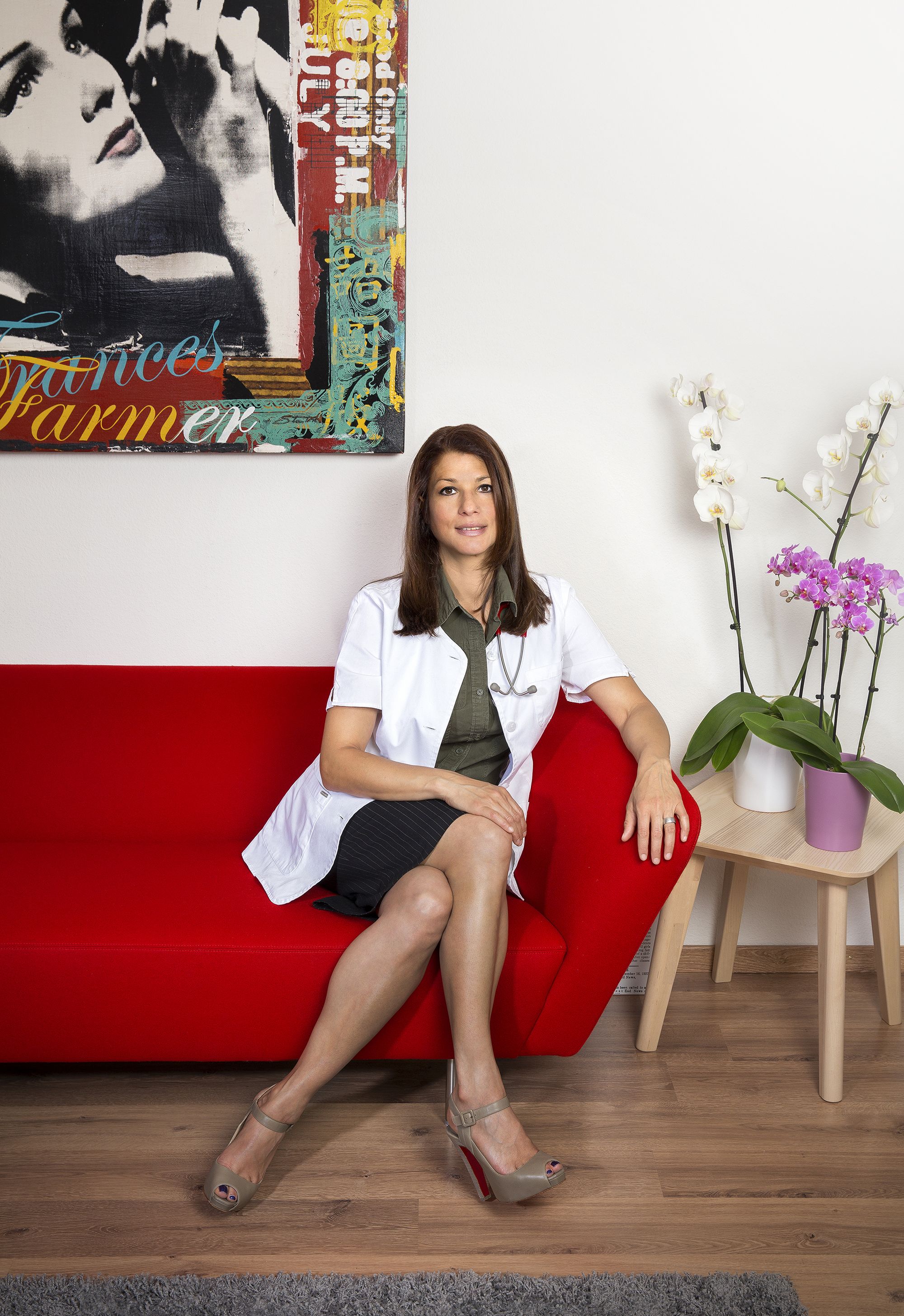 2017
Opening of Sugasi's private practice of Proctology
Accreditation, Clinique de Montchoisi and Clinique de Genolier, Swiss Medical Network
Accreditation, Clinique de la Source (2019)
2012 - 2017
Senior Registrar in Surgery at the Hospital of Nyon (Dr G. Zufferey)
Specialization in Procto-perineology
Specialized practice in Proctology
2010 - 2012
Senior Registrar in Surgery at the Hospital of Neuchâtel (PD Dr R. Schneider)
2007 - 2010
Resident Doctor and senior Registrar in Surgery at the Hospital of Fribourg (Prof. B. Egger)
2003 – 2005 and 2006 – 2007
Resident Doctor in Surgery and Orthopaedics at the Réseau Santé Valais (Dr P. F. Cuénoud)
2001 - 2003
Resident Doctor in pediatric Surgery at the University Hospital of Lausanne (CHUV) (Dr J. Hohlfeld) and pediatric Intensive care (Dr J. Cotting)
2012
Title of FMH in General Surgery
1998 - 1999
PhD Doctor in Pediatric Surgery CHUV and Physiology (Prof. P. Frey and Prof. P. Kucera)
Prize of the Faculty of Medicine in 2001 for the Thesis based on the article : "In vitro engineering of human stratified urothelium: analysis of its morphology and function", Sugasi S, Kucera P, Frey P, Journal of Urology. 2000 Sept; 164:951-7
1997
Medical Doctor diploma, Medical Faculty of Lausanne
2018
Workshop Lasers in proctology, 2018, Dr A. Wilhelm, Cologne, Germany
2017
High resolution anorectal manometry course, 2017, Dr M. Scott, Training Center, Enschede, Netherland
2016
Course of High-Resolution Anoscopy by American Society for Colposcopy and Cervical Pathology, Providence, USA
2015
Certificate for Neuromodulation of the Pelvic Floor, ECMT, Pr K. Matzel, Belgium
2008, 2014, 2015, 2016, 2017, 2019, 2020
Training days in Coloproctology and Pelvic Floor disorders, Pr B. Roche, Pr F. Ris, Unit of proctology, University Hospital of Geneva (HUG)
2012, 2013, 2014, 2016
Advanced course in anorectal and perineal sonography, Pr B. Roche in the Proctology and Pelvic Floor Unit, HUG
2011
Certificate of Laparoscopic General Surgery Intensive Course, Strasbourg, France (IRCAD - EITS, Pr. J. Marescaux)
Course of colorectal surgery at the European school of laparoscopic surgery, Belgium, Pr. Cadière
2009
Certificate in medical radioprotection
Advanced Trauma Life Support certificate
2008
Advanced course in coloproctology, Pr B. Roche, unit of proctology, Geneva
Basic course of sonography by swiss medical society of sonography, HFR
2005
22nd International Workshop for Gastrointestinal Surgery, Davos
PROFESSIONAL MEMBERSHIPS
FMH (Fédération des médecins suisses)
SSC (Société suisse de chirurgie)
SVM (Société vaudoise de Médecine)
IANS (International Anal Neoplasia Society)  
ASCCP (American Society for Colposcopy and Cervical Pathology)
ICS (International Continence Society)
SSSNM (Swiss Society for Sacral Neuromodulation)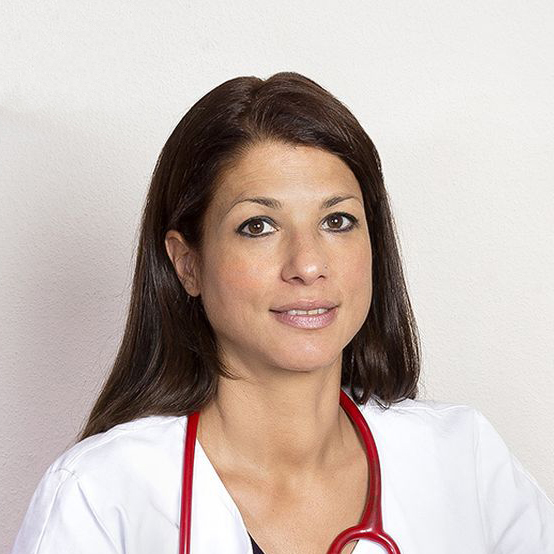 Dr. Sita SUGASI, MD
General Surgeon, FMH
Proctologist, specialization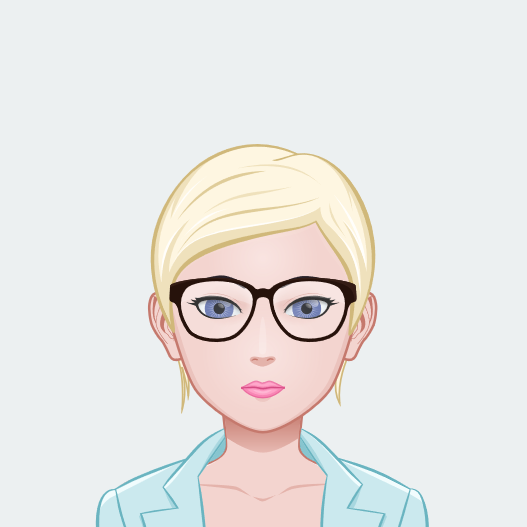 MEDICAL CONDITIONS AND TREATMENTS
Haemorrhoids should be considered as an hypertrophy of the normal cushions (submucosa and vascular tissue) lying in the upper part of the anal canal.
Frequent disease with size increase for several reasons (pregnancy, constipation and straining, family history, prostate adenoma, food as spices and alcohol).
Common symptoms are bleeding during a bowel movement, pain, itching, prolapse or swelling.
An investigation with Anoscopy is necessary to stage the haemorrhoids and rule out other causes (such as anal cancer).
Identified stages of disease allow individual treatment to be adapted for each patient.
- Stage I (simple hypertrophy observed by Anoscopy): Medical Treatment (Fibers/ Laxative, Venotonic treatment, topics)
Rubber band ligation if symptomatic conducted in the private practice under local anaesthesia)
- Stage II (prolapse upon straining with spontaneous reduction): Medical Treatment
Rubber band ligation, or more often surgical treatment with Laser or with Selective Anopexy ("lifting of the haemorrhoids")
- Stage III (Prolapse becomes permanent but can be digitally replaced): Surgical Treatment with Laser associated with mucopexy or Selective Anopexy or treated by conventional haemorrhoidectomy.
Circular stage III haemorrhoids:  Surgical treatment with circular mucosectomy by stapling (Longo).
- Stage IV (fibrotic haemorrhoids, irreversible): Surgical Treatment by conventional haemorrhoidectomy is necessary in general.
In case of acute haemorrhoid thrombosis an intensive medical treatment is mandatory, along with prescribed medications, laxative, flavonoïd, corticoid cream and local care. In a second step and after healing, a surgical treatment may be required.
A minimal invasive treatment with Laser associated with mucopexy if needed is a preferred treatment for heamorrhoids Stages II and III; less painful and with a speedy recovery.
ACUTE THROMBOSED EXTERNAL HAEMORRHOIDS / SKIN TAGS
ANAL ITCHING (PRURIT ANI)
ANORECTAL FISTULAS: ACUTE PERIANAL ABSCESS AND CHRONIC ANORECTAL FISTULA
HIDRADENITIS SUPPURATIVA (VERNEUIL'S DISEASE)
PERIANAL COMPLICATIONS OF CROHN'S DISEASE
SEXUALLY TRANSMITTED DISEASE
GENITAL WARTS / ANAL DYSPLASIA / CANCER OF THE ANUS
DIFFICULTIES TO EVACUATE STOOLS TO FAECAL INCONTINENCE / RECTAL PROLAPSE / SPHINCTER TEAR
EVALUATION OF ANAL or RECTAL BLEEDING / CANCER OF THE RECTUM
PUDENDAL NEURALGIA (CHRONIC ANAL AND PERIANAL PAIN)
CONSULTATION AT THE PRIVATE PRACTICE IN LAUSANNE
CONSULTATION ONCE A MONTH IN CLINIQUE DE GENOLIER
PROCTOLOGIC EXAMINATION WITH AN ANOSCOPY
RECTOSCOPY
HIGH RESOLUTION ANOSCOPY
ENDOANAL AND ENDORECTAL ULTRASOUND
PERINEAL ULTRASOUND
ULTRASOUND OF THE INTERGLUTEAL CLEFT
HIGH RESOLUTION ANORECTAL MANOMETRY
EXAMINATIONS DO NOT REQUIRE ANY PARTICULAR PREPARATION
SMALL OPERATIONS ARE CONDUCATED UNDER LOCAL ANAESTHESIA AT THE PRIVATE PRACTICE
MINIMALLY INVASIVE TECHNIQUE WITH LASER TO TREAT THE PILONIDAL CYSTS PERFORMED IN THE PRIVATE PRACTICE UNDER LOCAL ANAESTHESIA
OPERATIONS UNDER GENERAL ANAESTHESIA AS OUTPATIENT AT THE CLINIC (MONTCHOISI OU GENOLIER / LA SOURCE)
OPERATIONS UNDER GENERAL ANAESTHESIA AS INPATIENT AT THE CLINIC (MONTCHOISI OU GENOLIER / LA SOURCE)
(PRIVATE INSURANCE OR SEMI-PRIVATE)
CONTACT AND PRACTICAL INFORMATION
Consultation in the private practice in Lausanne
Cabinet de la Dre Sita SUGASI
Chemin des Allinges 16
1006 Lausanne
Opening Hours
Clinique de Genolier : one Monday per month from 9h to 17h30
Cabinet de Lausanne : Monday, Tuesday, Thursday and Friday from 9h to 17h30
Modified timetable during school holidays
Consultation at Clinique de Genolier
Dre Sita SUGASI
Route du Muids 3 (2e étage)
1272 Genolier
Lausanne
Public parking of clinique de Montchoisi
Bus n°8 and n°4 : stop Montchoisi
On foot : 15 mn walking from Lausanne train station